Social Media Follower Tracker
Here is a fun and free printable for you to use. Keep track of all your social media followers with this printable Social Media Follower tracker.
Use this free printable to track the growth of all your social media accounts. You can print multiple copies for each of your accounts. I have kept the printable pretty basic, so you can customize it for your own needs.
Please also check out my other free printables that are available on this blog: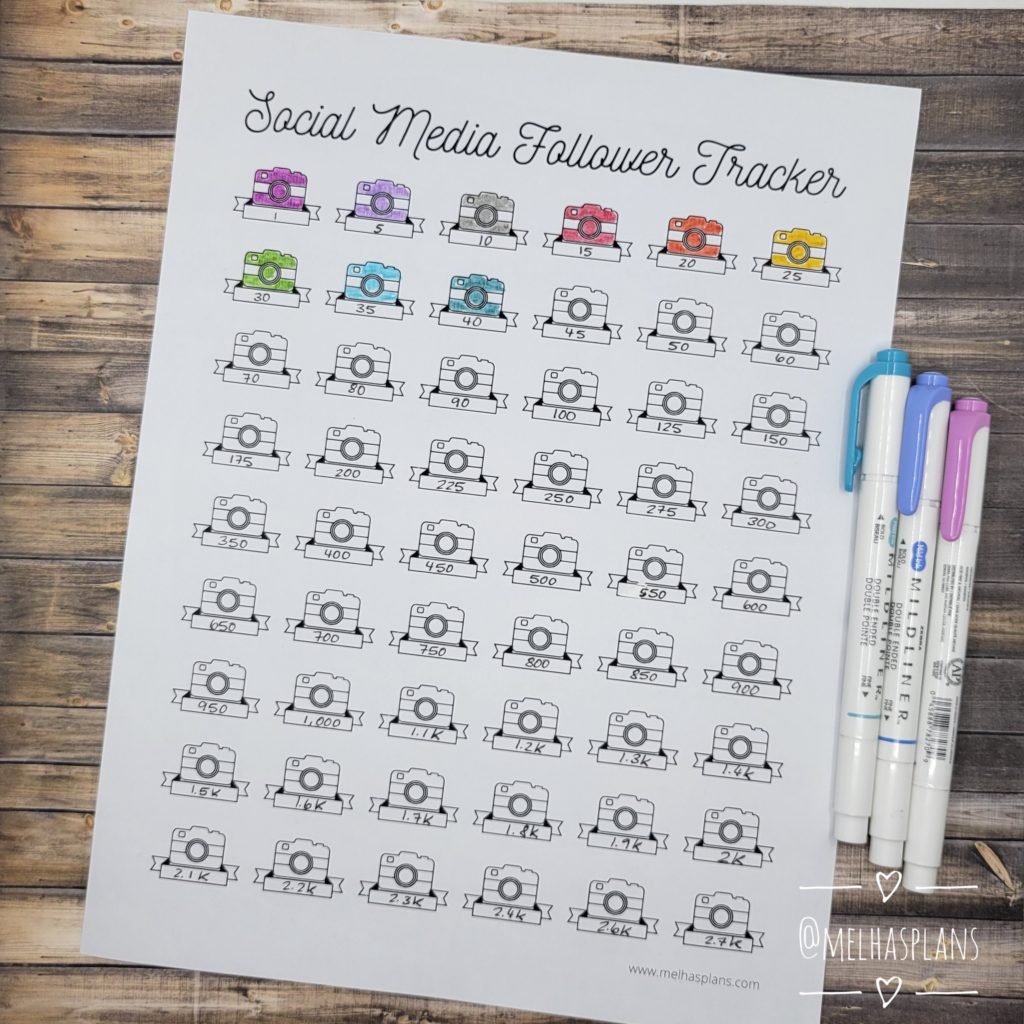 How to get the Social Media Follower Tracker printable
To get this printable please click on the download link below and follow these steps:
Download printable
Open file with PDF viewer such as Adobe Acrobat Reader
Print the file
The PDF is letter size (8.5″ x 11″).
*** This post contains affiliate links. By purchasing an item through an affiliate link, I earn a small commission at no extra cost to you. ***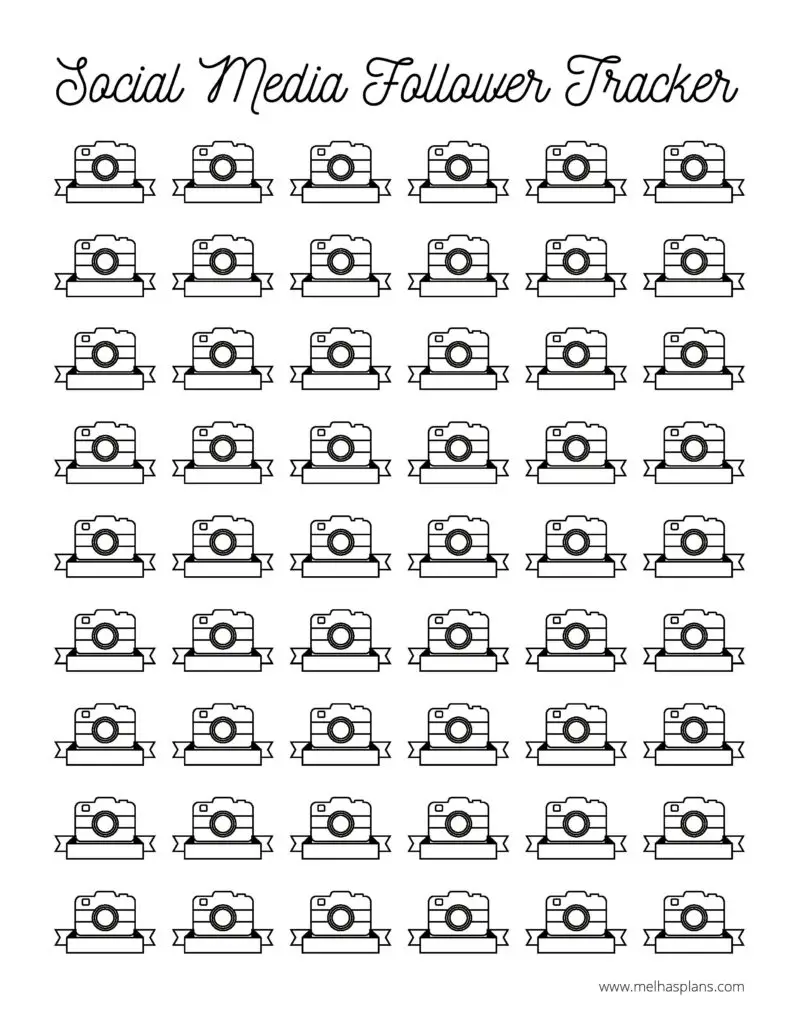 How to use the Social Media Follower tracker
The idea is to color in each camera once you hit the follower number. In my example, the follower numbers are written in the banner below the camera. I think some people also like to write down the date when the goal has been achieved. In that case, you could write the date in the banner and the follower goal number in or above the camera.
I have kept the printable in black and white colors and left everything else blank, which allows you to enter your own numbers. If you are just starting out keep the increments low so you don't need to wait too long. I would suggest 5 or 10. If you already have a good following, consider maybe 25, 50, or even 100.
You can always print another once this printable gets full.
What you need:
Instructions:
Download file below
Open file with PDF reader
Print file on copy paper
Keep track of your habits
Use colorful markers
The printable is a PDF file that can be opened with Adobe Acrobat Reader or any other PDF reader. Please make sure they are printed at actual size (100% scale) and the portrait layout is selected. It is recommended to print on the highest quality setting.
If you would like to use the follower tracker in your planner or journal, you can adjust the scale in the print settings to make it fit the size of your planner.
The PDF file is for personal use ONLY. Please share the file through the social media links and not directly.
Download the printable habit tracker here
Show me your pages and tag me on Instagram @melhasplans or pin this printable to your Pinterest boards!
Thanks so much, and I hope you like this printable social media follower tracker PDF!
Please let me know if you have any questions and don't forget to subscribe to my monthly newsletter to get notified of new content and printables.