Debt Payoff Tracker Printable
With the New Year just around the corner, it is a good time to get your finances back in order. In the next few months, I will create various simple printables that will help you manage your finances and achieve your goals.
An important financial goal that many people have, is paying off their debt. This can be a struggle if you are making minimum payments or adding more debt.
I created this free simple debt payoff tracker that can help you keep track of your debts, payments, and balances.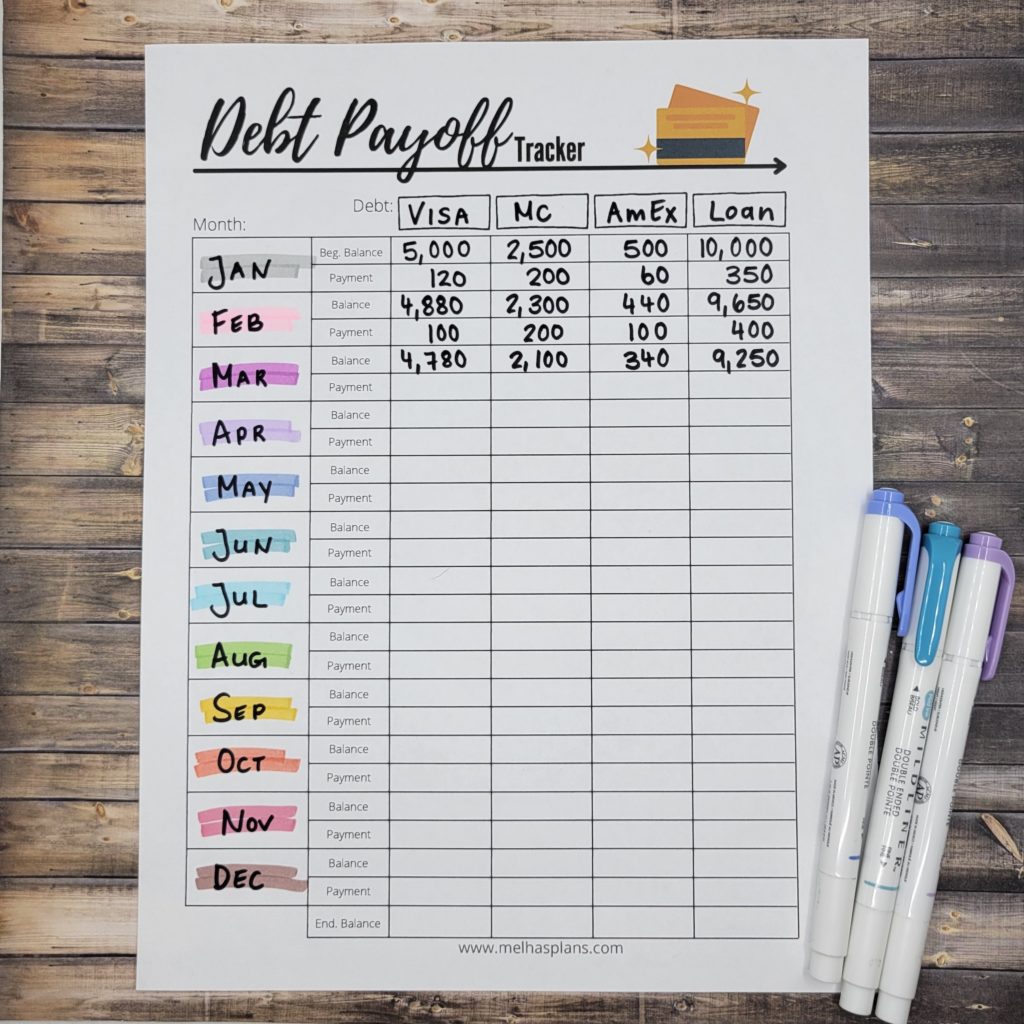 How to use the debt payoff tracker
The debt payoff tracker can keep track of 4 different kinds of debt. This can be credit cards, personal loans, car loans, mortgages, etc… I would recommend the printable for smaller debts that can be paid off in a few months.
The column on the left is for the month. I left it blank so you can start whenever you want and it doesn't have to be January.
To start, enter all beginning balances in the first row. You can have a look at the example picture at the beginning for reference. Next enter the payment amount. This amount should actually be the payment that you have made minus the interest charge and minus any purchases you have made. So for example:
Payment: $500
Interest: -$100
Purchases: -$200
Payment amount for the tracker: $200
The balance on the credit card has been reduced by $200. This balance will be the new beginning balance for the next month.
If you want, you can add more details to the printable. This can be the interest rate for each debt, minimum payments, payment due dates, and total amounts per month.
Let me know if you are interested in a more detailed debt payoff tracker in the comments.
Please check out my other printables as well and subscribe to get notified of any new uploads.
Enhanced 6-Month Debt Payoff Tracker
A 6-Month enhanced payoff tracker version is available in my shop. The 6-month version features extra spaces to separately track the interest amount and purchases/ additions to the debt.
Instructions
To get this printable, please click on the download link below and follow these steps:
Download printable
Open file with a PDF viewer such as Adobe Acrobat Reader
Print the file
***This post contains affiliate links. By purchasing an item through an affiliate link, I earn a small commission at no extra cost to you.***
The PDF is letter size (8.5″ x 11″). If you would like to use the printables as an insert in a smaller binder or Journal, you can scale it down in the PDF viewer before printing it.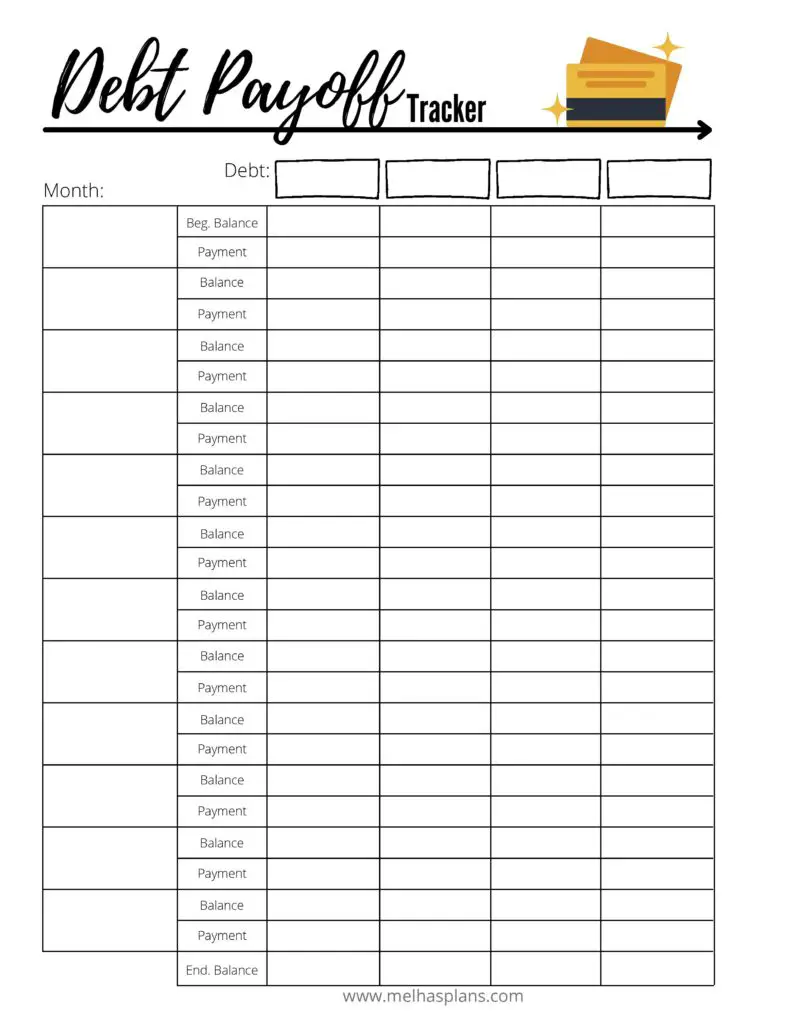 What you need
All you need is:
Download here
To download the Free Printable Debt Payoff Tracker please click the download button below.
Thanks for reading. I hope you like my printables. Please link me on Social media and subscribe below to get notified when new posts are being published and gain access to the printable library. Thanks so much!