Free Printable Bill Tracker
This printable Bill Tracker is a great way to organize your bills and make sure no payment is missed. I am usually forgetting the smaller bills such as subscription services like Netflix or HP Instant Ink because the amounts are so small and are paid via autopay.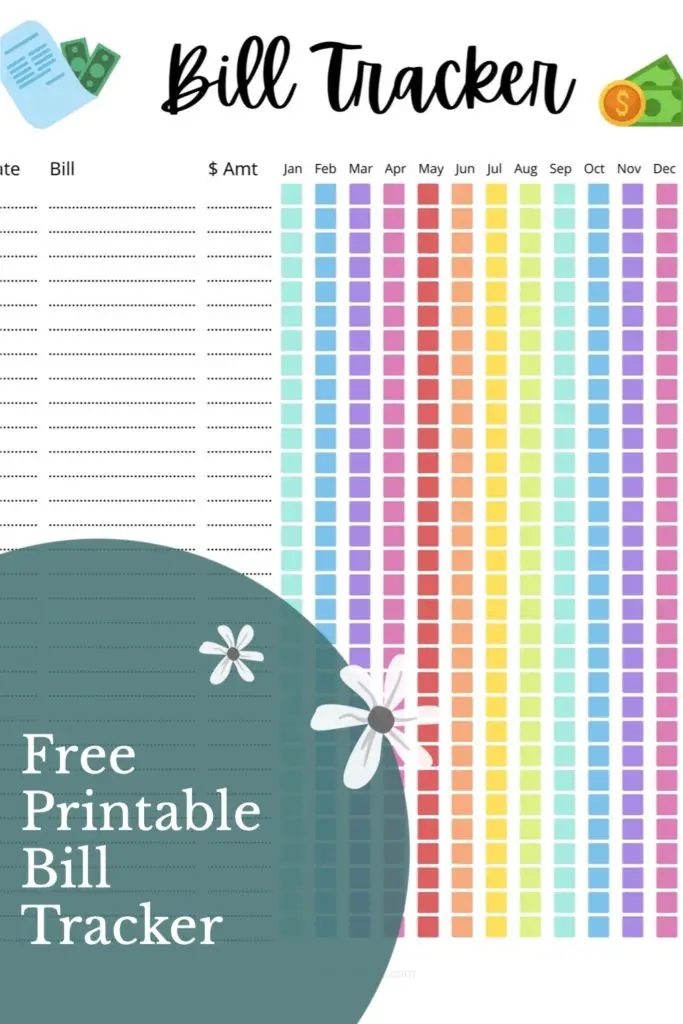 How to use the bill tracker
After you have printed the tracker, write down all your bills for the month. I would write them down on a separate sheet of paper and sort them by the due date. That will make it easier to see what is coming up next and plan ahead. Transfer the info to the bill tracker. Each time a bill has been paid, which could be manually or via automatic withdrawal, check it off in the correct month.
Please check out my other printables as well and subscribe to get notified of any new uploads.
Instructions
To get this printable, please click on the download link below and follow these steps:
Download printable
Open file with a PDF viewer such as Adobe Acrobat Reader
Print the file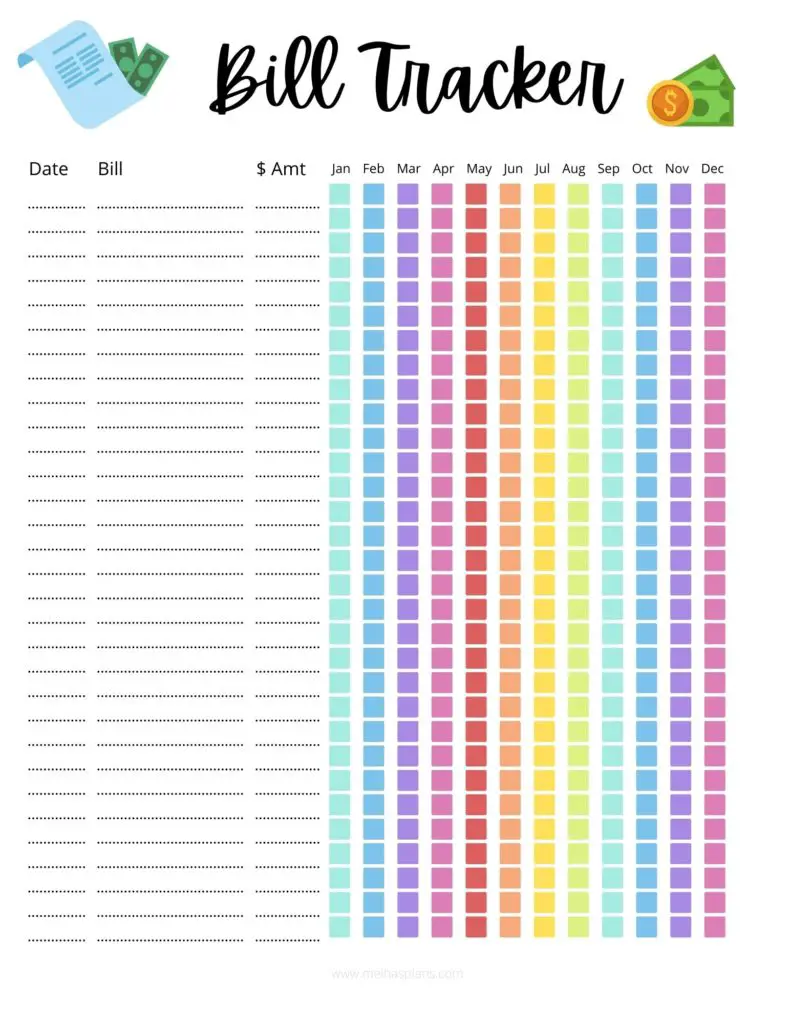 ***This post contains affiliate links. By purchasing an item through an affiliate link, I earn a small commission at no extra cost to you.***
The PDF is letter size (8.5″ x 11″). If you would like to use the printables as an insert in a smaller binder or Journal, you can scale it down in the PDF viewer before printing it.
What you need
All you need is:
Download here
To download the Free Printable Bill Tracker please click the download button below.
Thanks for reading. I hope you like my printables. Please link me on Social media and subscribe below to get notified when new posts are being published. Thanks so much!