2023 Erin Condren Planner Review
Get ready for my 2023 / 2024 Erin Condren Planner Review! It's been a couple of years since I purchased my last Erin Condren planner. Last year I got away from the Erin Condren planner and used my Hobonichi Weeks and Hobonichi Cousin most of the time. While I still use the Hobonichi Weeks every day, my Hobonichi Cousin has been sitting on the shelf. I think what I had the most trouble with, was keeping up with the daily pages. A lot of times there was not much to write and the pages were kept blank. I do enjoy the monthly and weekly pages of the Hobonichi Cousin.
Anyways, going back to my brand new 2023 / 2023 Erin Condren planner…….This year I decided to go for the 12-month planner from July 2023 to July 2024.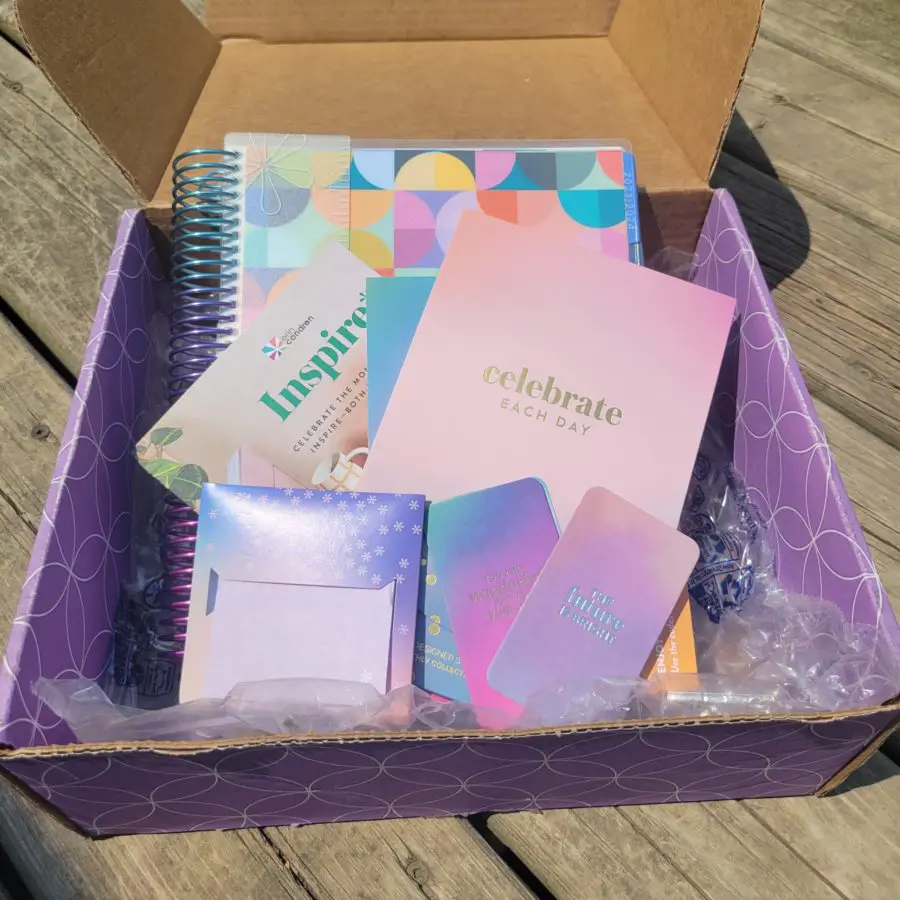 The order was just a small order with the Erin Condren planner and 2 of the 2023 Monthly Sticker books. Early orders received a couple of freebies, which I will show below later. I think it took about a week for the planner to print and ship and then another week for the items to arrive in Canada from the US.
*** This post contains affiliate links. By purchasing an item through an affiliate link, I earn a small commission at no extra cost to you. ***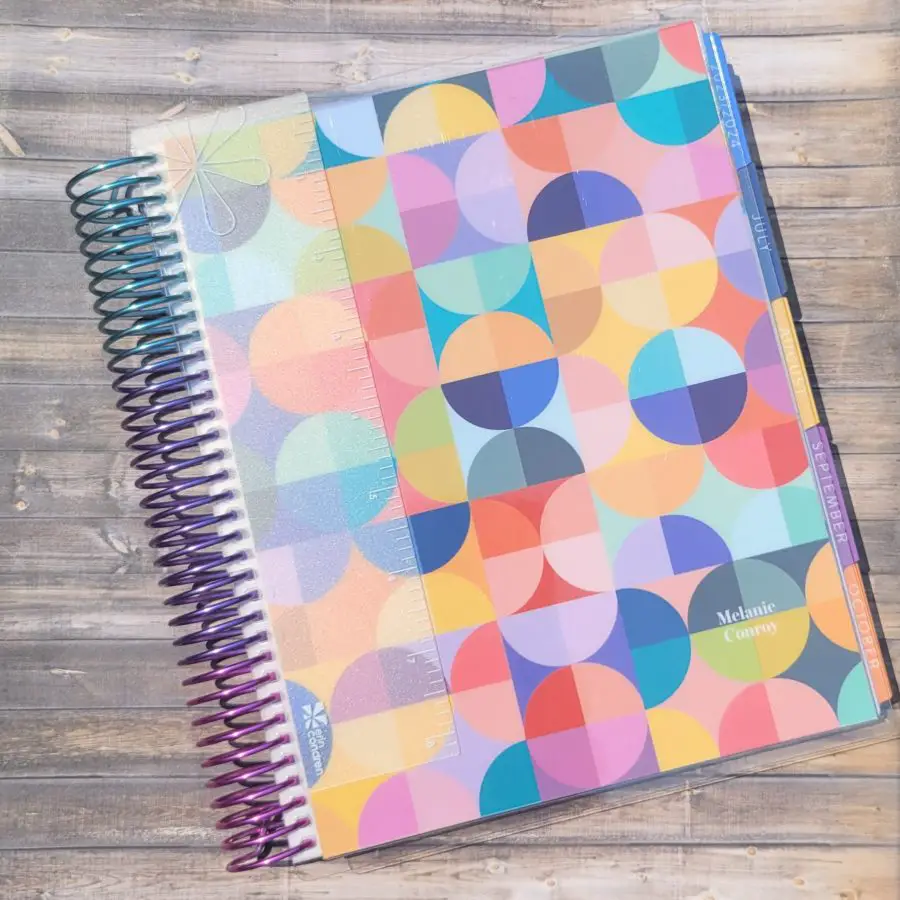 I love having colorful things and decided to go with the "Abstract Circles" cover. It is always hard to decide what cover to pick but fortunately, you can buy extra covers and replace them frequently. There are some really nice Fall and Winter covers available.
If you are interested in purchasing the same Planner and are new to Erin Condren, you can use my affiliate link to receive $10 off your first order. I will also receive $10 off my next order.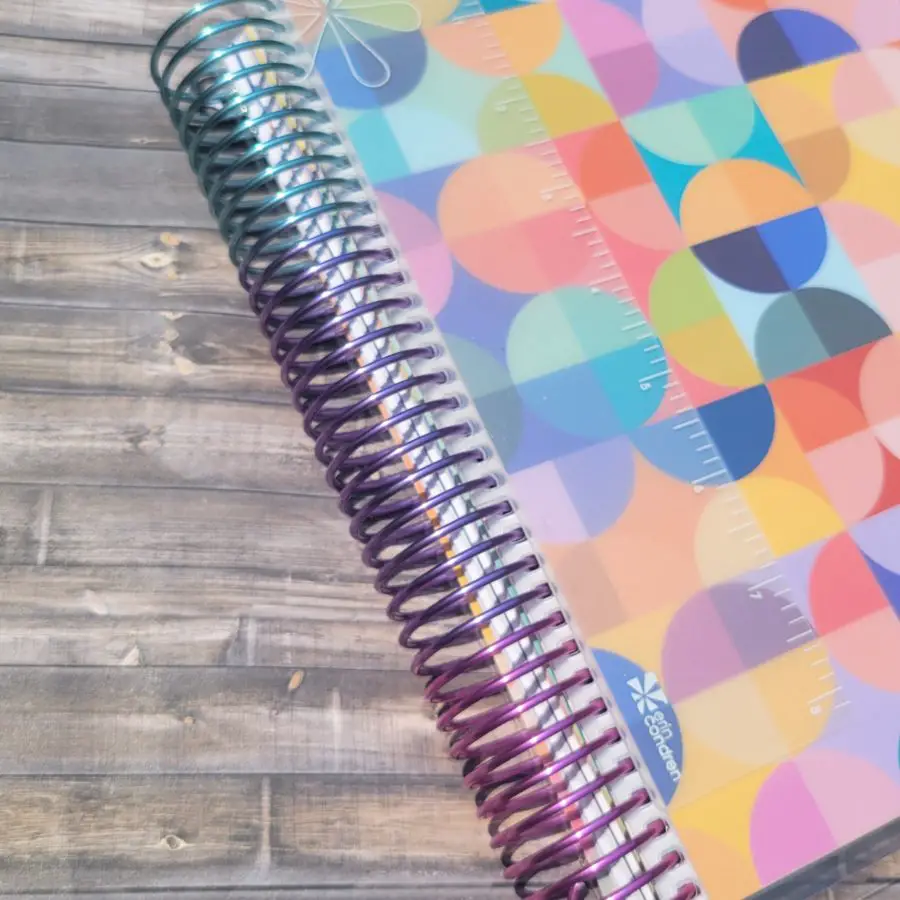 In addition to the silver, gold, and rose gold coil, a new option that is available is the multicolor coil. You can see the colors turquoise, purple, and pink. This coil and the gold options cost an extra $10 in addition to the cost of the planner. The silver coil is included in the price of the planner. The coil size will be a little larger if you go with an 18-month planner. Some people order the 18-month planner to get the larger coil but then take out 6 months of the planner to make it a 12-month planner. The extra space is great if you are using a lot of stickers in your planner and bulks up quickly.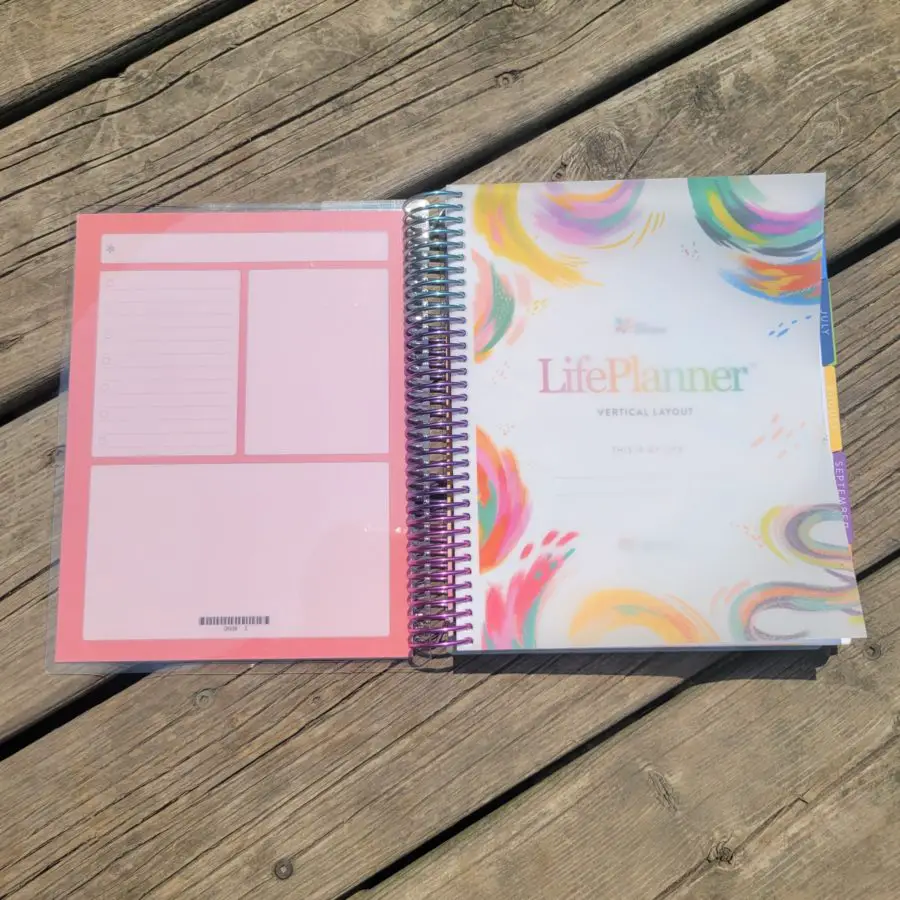 The interior design of this planner is the Inspire Design. It is very colorful and matches my cover. There are other design options available that have more neutral colors. The tabs on the side also change withthe design and will match colors. Neutral planners are better if you are using a lot of sticker kits because you don't have to worry about colors not matching.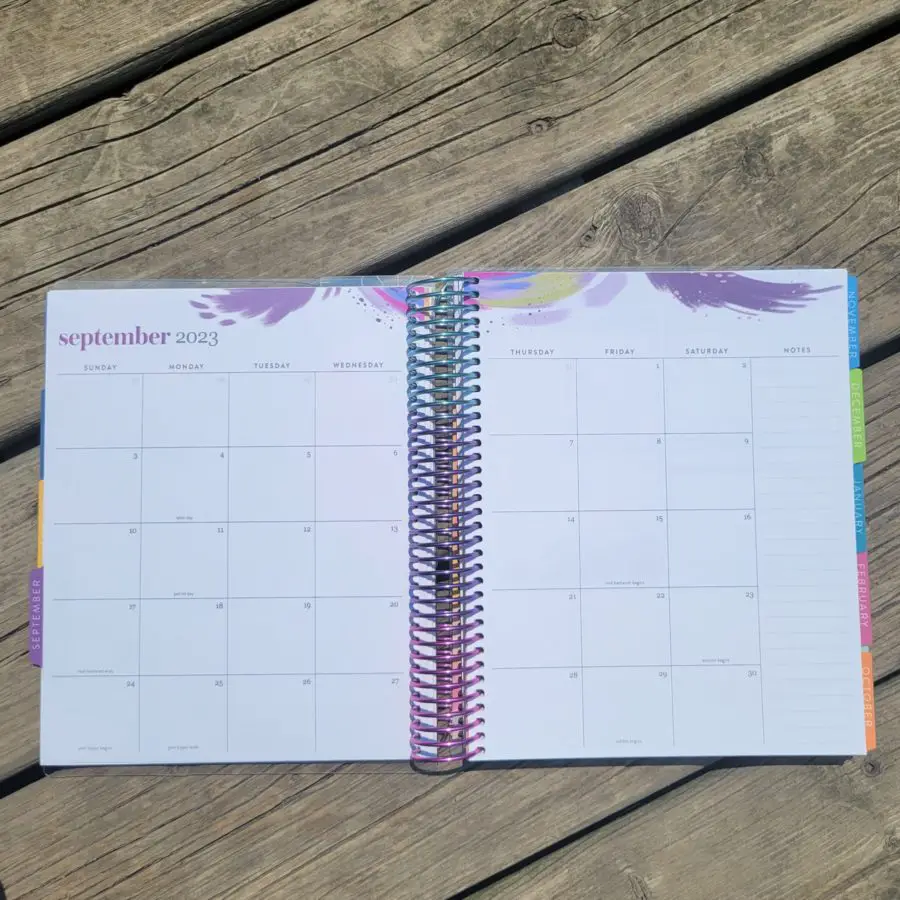 Here is a picture of the monthly layout. I don't think too much has changed from the previous years. The layout is pretty simple and gives plenty of space for writing and stickers. There are a lot of different markers and stickers available on the Erin Condren website that will make planning in your planner fun!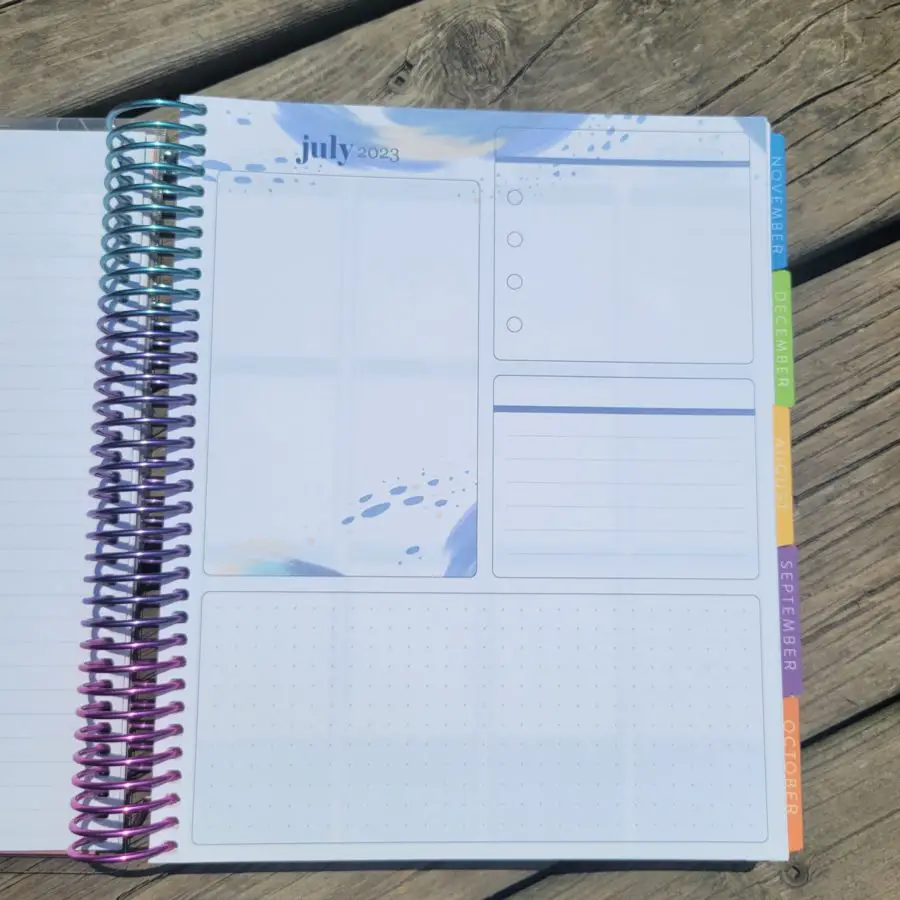 The monthly dashboard is similar to the previous years. I know earlier planners had preprinted headings like birthdays and goals, but I like that they left it blank now. The is a good variety of different sections for notes or lists and a bullet journal-type space that would work great for habit trackers.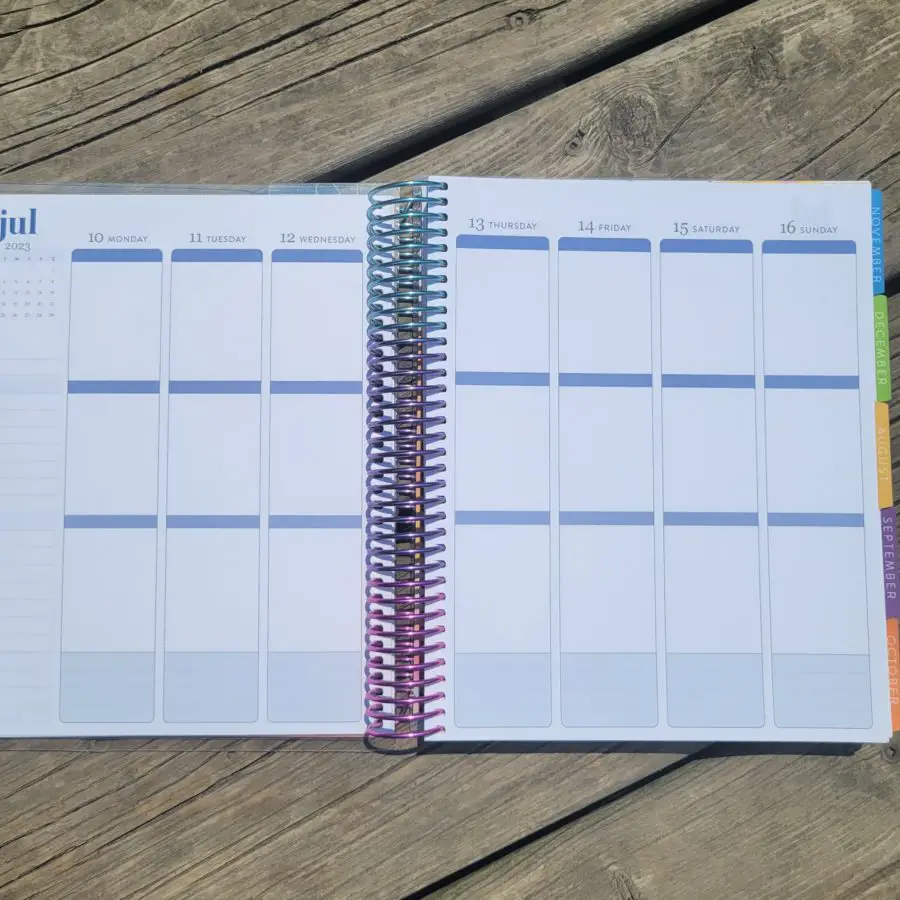 I decided to go again with the vertical layout. That way I can section the planner better into different parts. Some people like to use Morning, Afternoon, and Evening or School, Work, and Home. I think I will use the sections for Today (appointments, work hours, etc.), a Summary of today (something special about the day – drawing or lettering), and To-dos.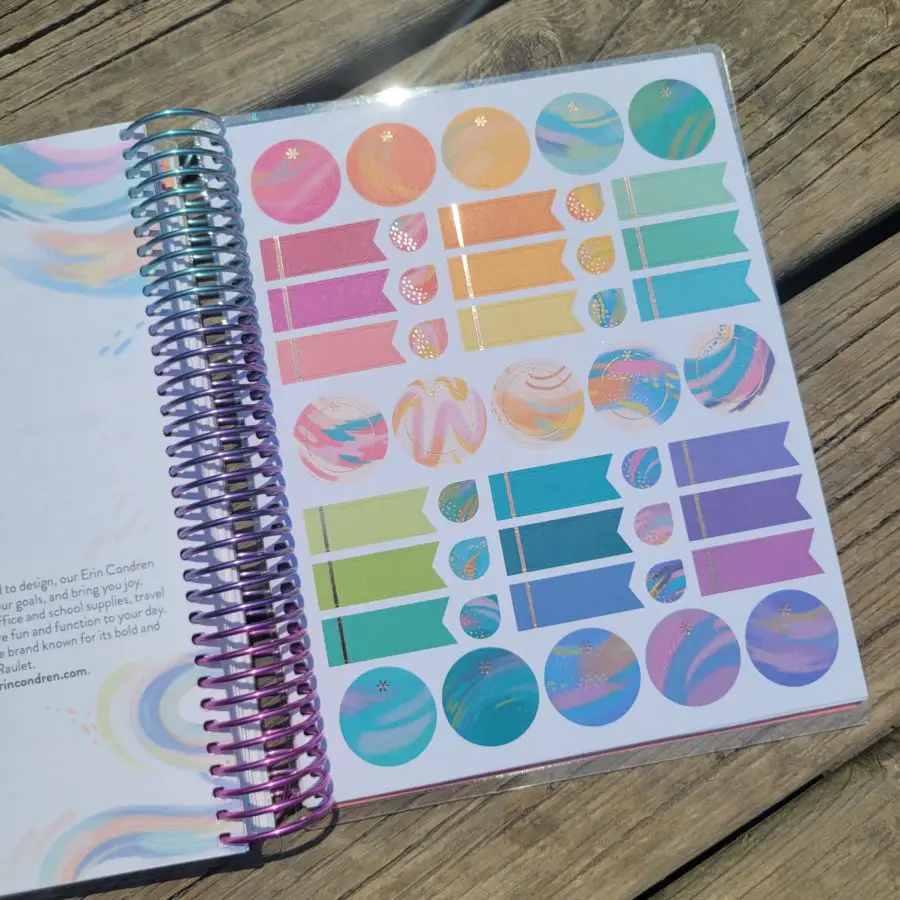 The last few pages of the planner feature blank note and 4 sticker pages. The color of the stickers will match the design of the panner that was picked. There are lots of different stickers that can be used for the monthly or weekly pages. Additional sticker books are available for purchase on the Erin Condren website.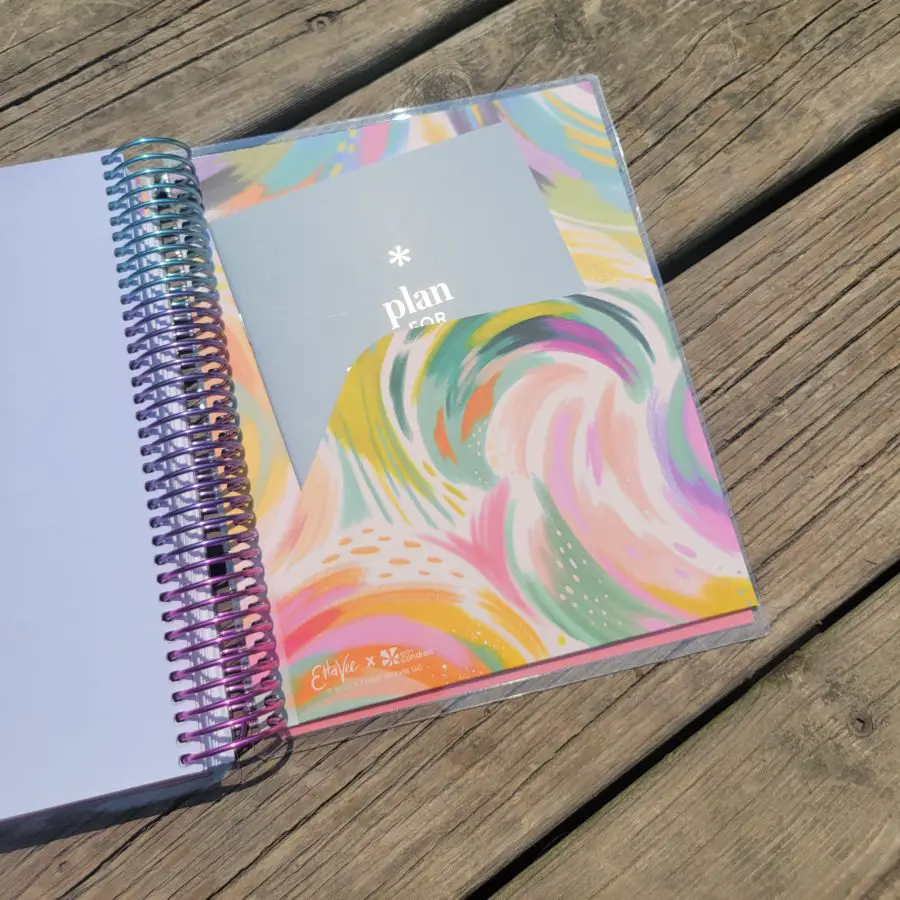 As always, the planner has a back pocket for loose items and comes with a small perpetual calendar. Perpetual calendars are great for keeping track of holidays and special event days, birthdays, and everything else that repeats yearly on the same day.
The inside pages of the front and back cover feature a dashboard-style layout and note section. The covers are laminated so a good marker needs to be used to write on it. If you are using a wet- or dry-erase marker, you can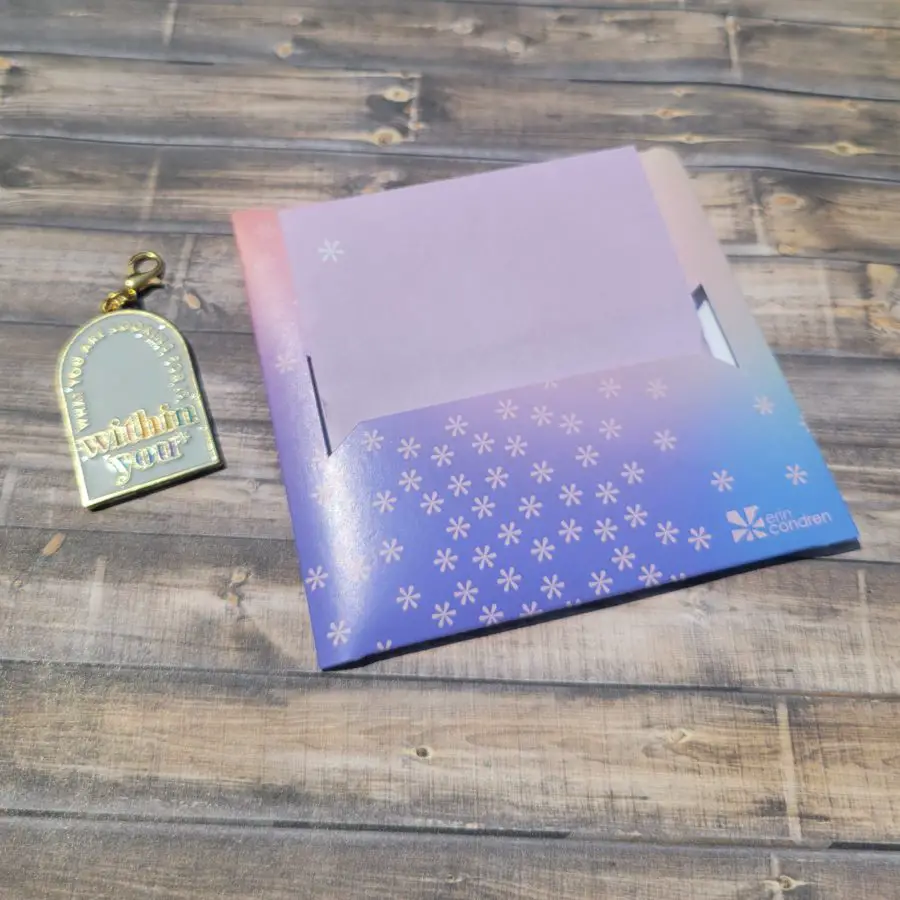 Early planner orders received a keychain and sticky note this year. The items will be added to all planner orders until they are sold out. New planners are usually released near the end of April every year. My order was placed at the end of May and both items were still available.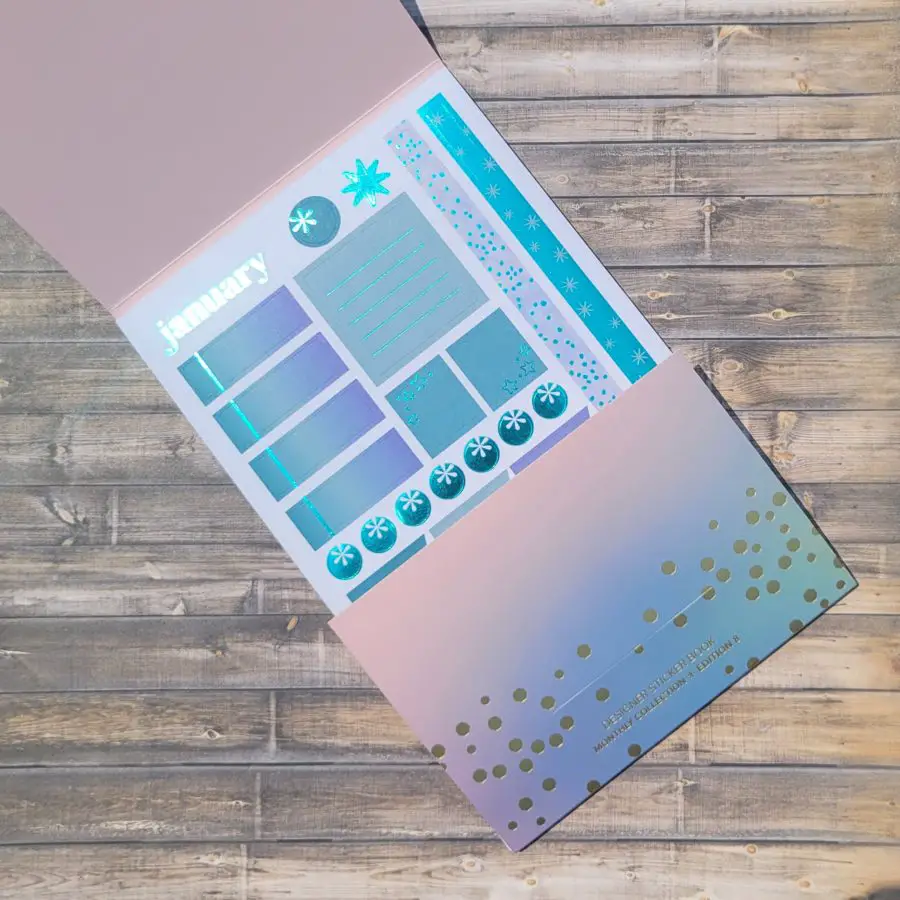 I have been getting the monthly sticker books from Erin Condren for the last few years. The stickers are great and I love using them in my other planners as well. This is a separate item that does not come with the planner. I usually get two of them 🙂
I hope you liked my little 2023 / 2024 Erin Condren planner review. I am excited to start using it again next month. Thanks for reading.