Online Order Tracker Printable
I have been ordering quite a few things online lately and needed a simple way to keep track of my online orders. We haven't been going to the malls much and when we did go, the stores didn't have the right size, color or were just sold out.
I ordered a whole bunch of things from different stores. Some orders shipped fast, some are still processing or in transit. There were a couple of things that arrive that I honestly forgot about. They were just some small items from Amazon that shipped separately but still, it felt a bit weird that I didn't remember them.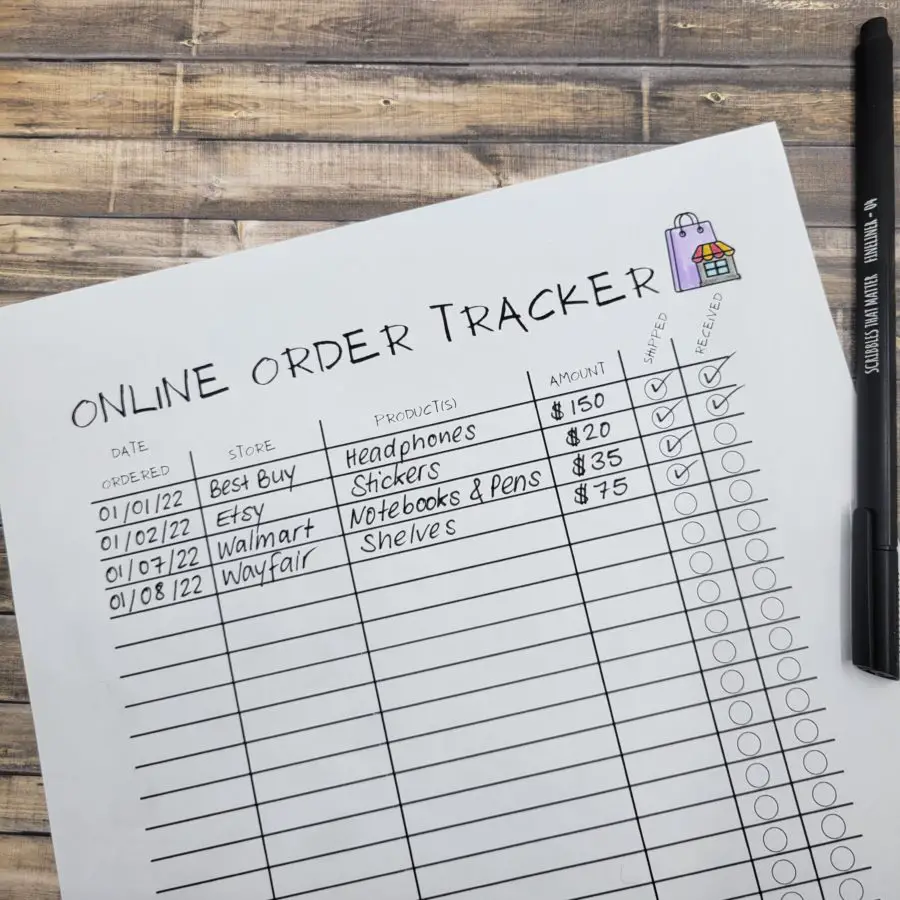 The online order tracker printable is an easy way to track the status of the orders. I have it right beside my desk and can see what has shipped and what is still processing. The printable is just in black and white so you don't have to use your color ink if your printer has a separate black ink cartridge. The picture in the printable is colored in with a marker.
To use the tracker, just record the date you placed the order. Write down the store or company you ordered from and a description of the items. I have added an extra column for the order amount. It is not really needed for order tracking but it will give some more details about your order. The last two columns have spots for checking off when your order has shipped and when you have received your order.
More printables
Please check out my other printables as well and subscribe to get notified of any new uploads.
Instructions
To get this printable, please click on the download link below and follow these steps:
Download printable
Open file with a PDF viewer such as Adobe Acrobat Reader
Print the file
***This post contains affiliate links. By purchasing an item through an affiliate link, I earn a small commission at no extra cost to you.***
The PDF is letter size (8.5″ x 11″). If you would like to use the printables as an insert in a smaller binder or Journal, you can scale it down in the PDF viewer before printing it.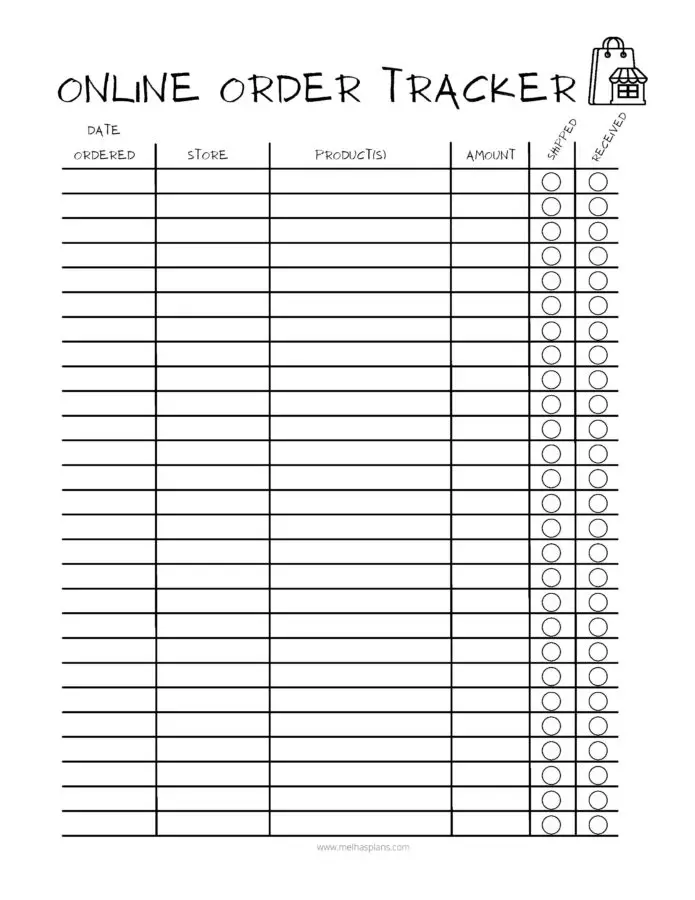 What you need
All you need is:
Download here
To download the Free Printable Online Order Tracker please click the download button below.
Thanks for reading. I hope you like my printables. Please link me on Social media and subscribe below to get notified when new posts are being published and gain access to the printable library. Thanks so much!