Year in Pixels Free Printable Tracker
This free PDF printable tracker will help you keep track of your mood throughout the whole year. You can download it for free by clicking the download link below.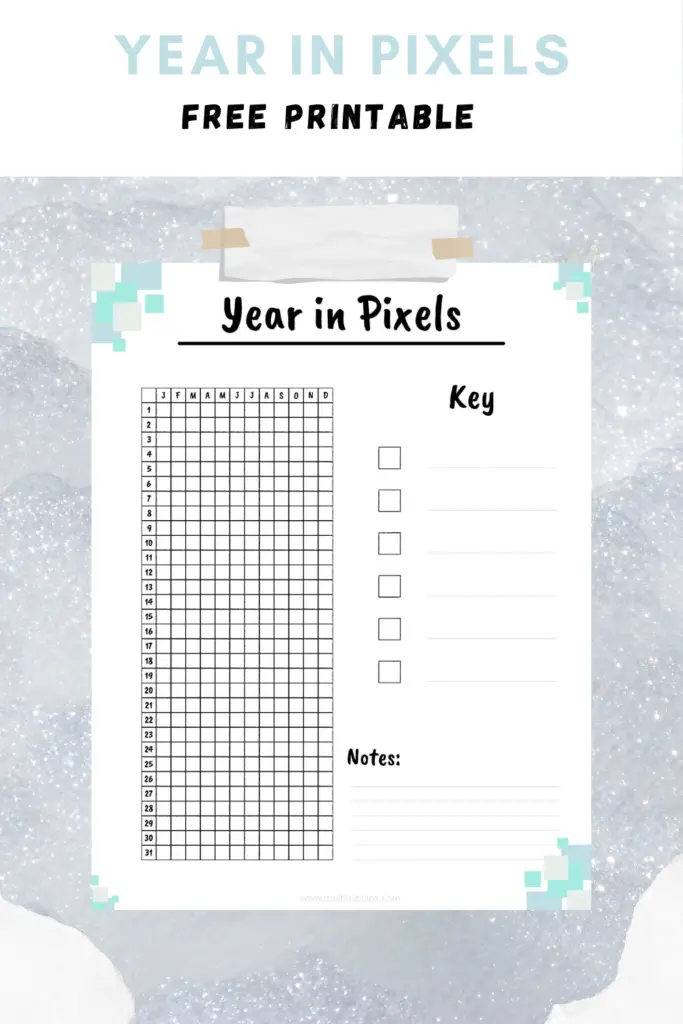 Year In Pixels Printable
The printable tracker gives you an At-a-Glance view of your mood through the month or year and can help you determine if there is a pattern to it. You would be able to see if your mood depends on the season for example. There is less daylight in the winter months in the Northern Hemisphere, which can affect your overall mood.
The Year in Pixels Tracker can of course be used to track a lot of other things. I have been using these kinds of trackers for budgeting, where I mark my daily spending amount or I use them in my Garden Journal for rainfall and temperatures.
I have designed this tracker with a customizable key that can track 6 different moods (or other items). Some examples are: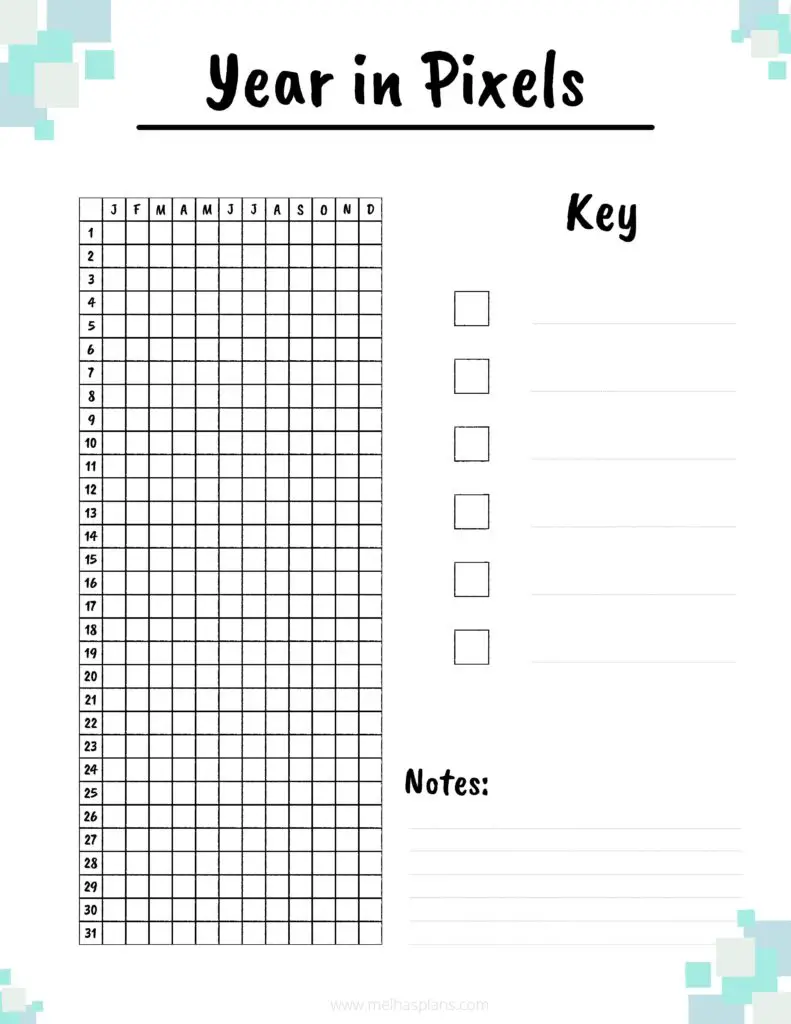 How to get this printable
To get this printable please click on the download link below and follow these steps:
Download printable
Open file with PDF viewer such as Adobe Acrobat Reader
Print the file
The PDF is letter size (8.5″ x 11″). If you would like to use the tracker as an insert in a smaller binder or Journal, you can scale it down in the PDF viewer before printing it.
What you need
All you need is:
Thanks for stopping by today! I hope you like this printable tracker. Please share this post with a friend or on social media!