Scribbles That Matter Bullet Journal
I have decided to start bullet journaling again and I am pretty excited about the Scribbles That Matter Bullet Journal. This is the first time using this journal. Previously, I used the Leuchturm 1917 journals, which are one of the most popular brands for bullet journaling.
This time I wanted to try something different and came across the Scribbles That Matter journal. I ordered it through Amazon and it came in the mail today.
What is a Bullet Journal
So what is a Bullet Journal? In short, to me it is journal to write down anything you want and keep your thoughts and ideas organized and together. You can use the journal to write down notes, keep track of habits, make a to-do list, plan your vacation or other events, keep it as a diary and etc. Whatever you want to use it for, all together in one journal.
*** This post contains affiliate links. By purchasing an item through an affiliate link, I earn a small commission at no extra cost to you. ***
Scribbles That Matter Journal
The Scribbles That Matter Journal that I purchased is the Pro Version in Teal. It has 232 dot grid pages and comes with 2 bookmarks. The paper quality is 100 GSM and the cover is made out of vegan leather. The journal comes in many different color options and 2 different versions which is mainly a difference in the cover design. The Iconic Series cover features doodle designs all over the cover whereas the pro version only has a few small doodles at the bottom of the back page, which gives it more of a professional look.
Included with the journal, is a black fine liner pen that can be kept in the attached pen loop.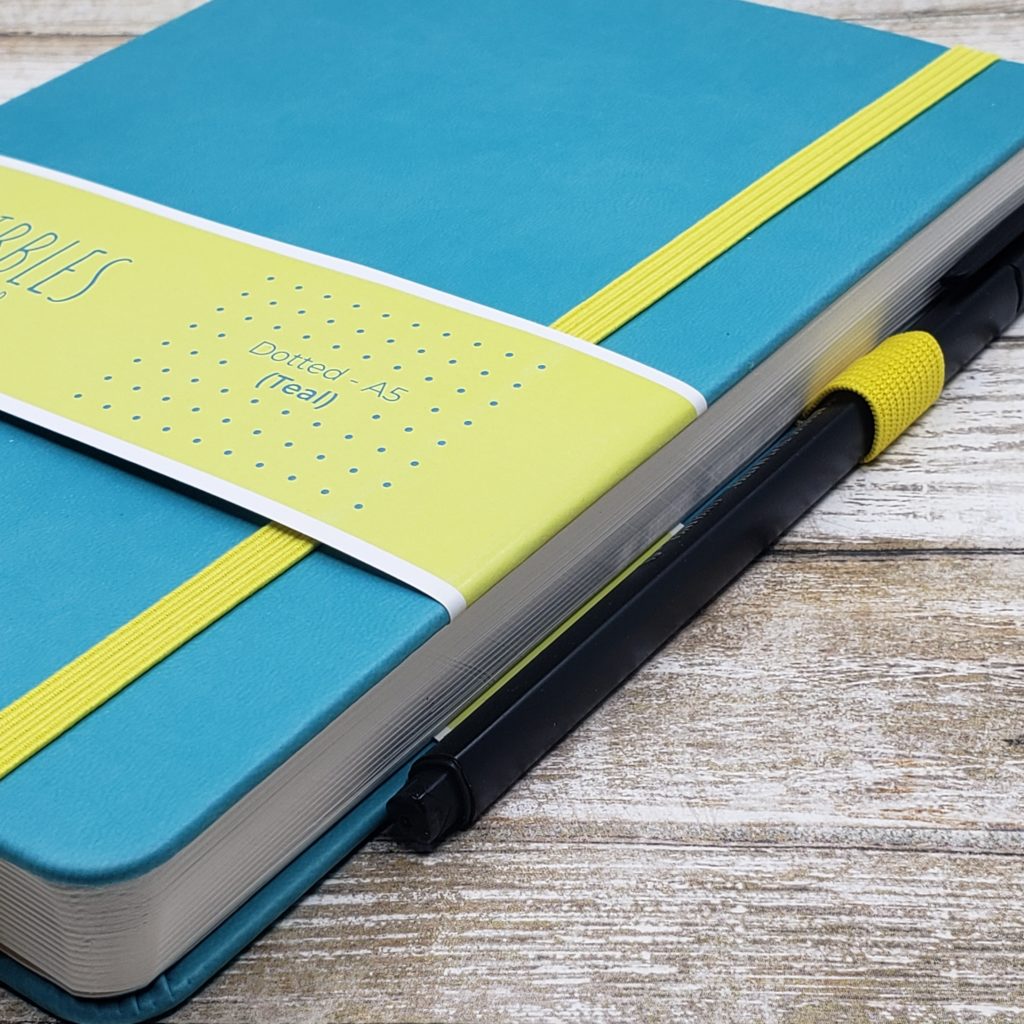 Journal Cover
The journal comes with a storage sleeve as you can see in the picture below. You can safely store your journal once they are finished. The cover is made out of vegan leather and feels very soft and smooth. It feels almost like there is a bit of cushioning. The front of the cover is just blank with nothing written on it and the side has Scribbles That Matter imprinted. Same imprint at the back of the cover with some small doodle icons.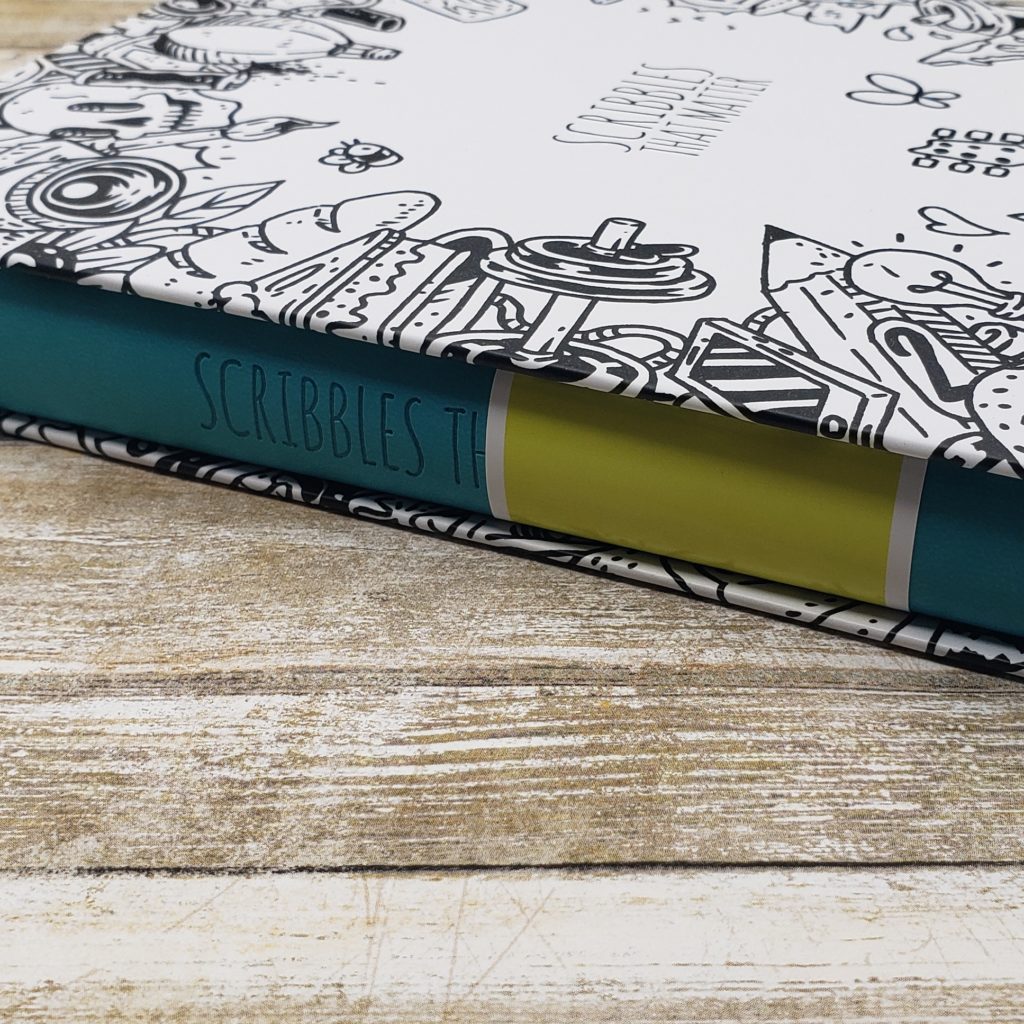 Key & Index Pages
The first pages feature a key page and three index pages. A bullet journal key are usually icons that you use to mark tasks, events, appointments, started/ in progress/ completed items, ideas, etc. It can just be a few icons or very detailed. Colour coding is great to see at a glance what category the item belongs to. This could be Home, Work, Hobby, Kids, etc.
Index pages are just that. An index to find specific pages. The pages are numbered in this journal and you fill out pages as you go. There is usually no specific order to them. Some pages start on one page but don't continue until 10 pages after because the pages in between have been used for something else.
The journal has 3 pages that can be used for an index.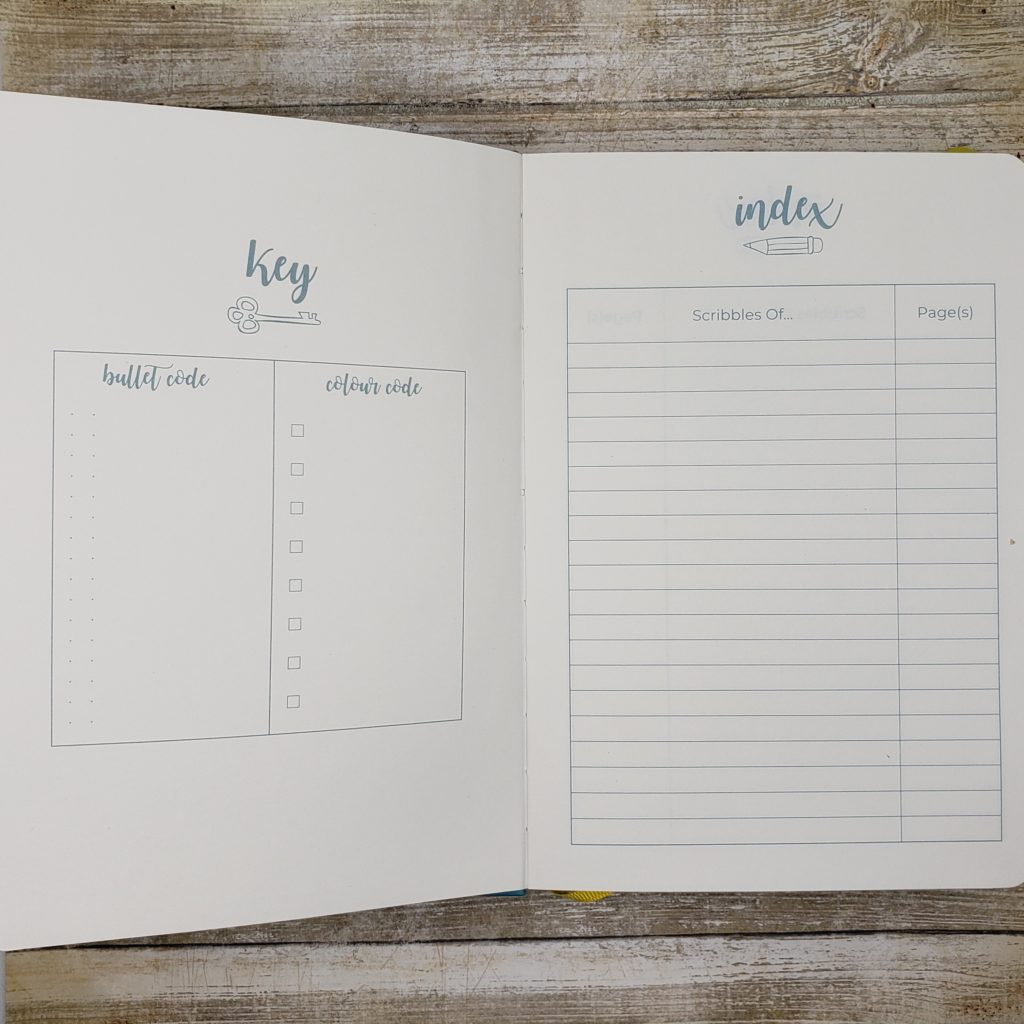 Dot Grid Pages
Here is the fun part of the journal. There are 232 numbered dot grid pages in this journal. Dot grid gives you the flexibility and freedom to create charts, lists, trackers, and more. You can design anything you want as simple or complex as you like.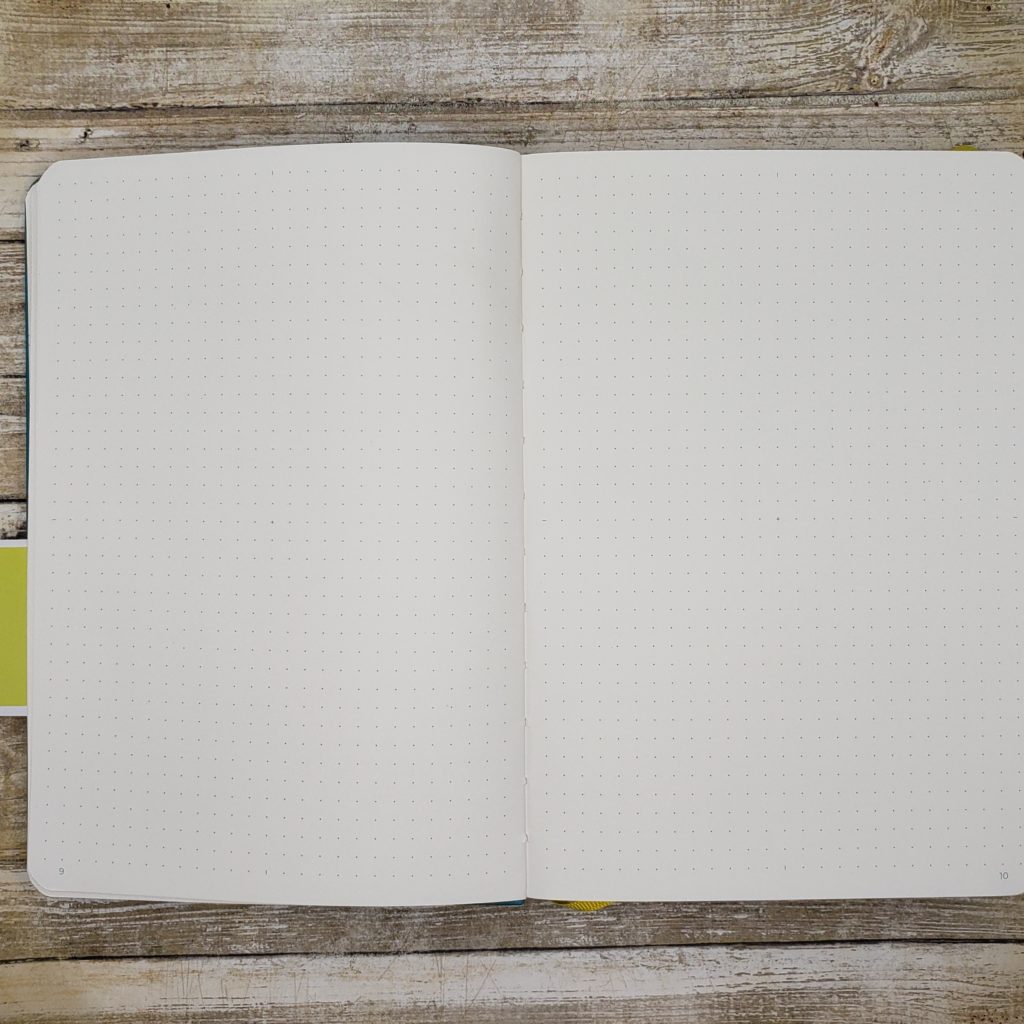 Pen Test Page
The back page is used as a pen test page. This is great to make sure your pen, which you want to use, does not bleed through or smudge when drawing a line with a ruler. You can see how fast it can dry or what the colors will look like.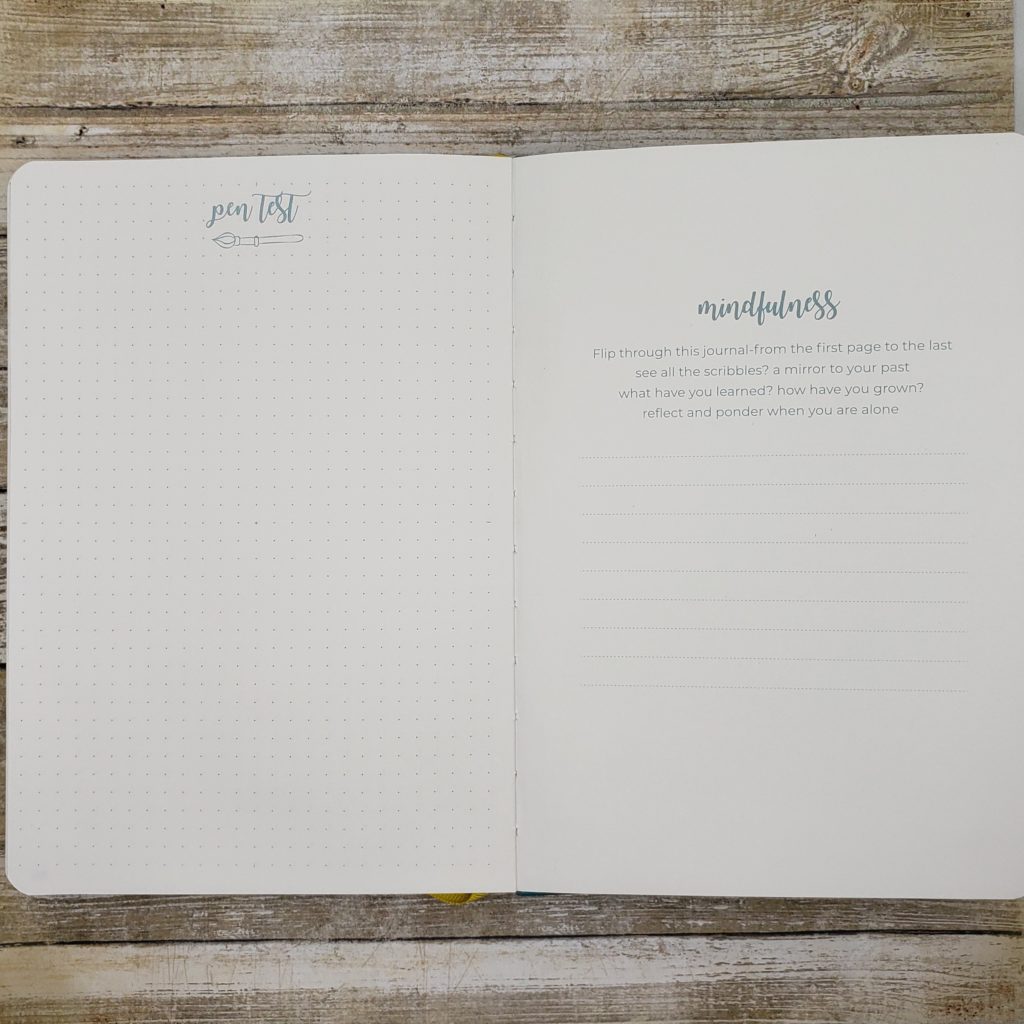 Additional Items
As I mentioned before, the journal comes with a black fine liner pen and a storage sleeve. The back of the journal features an inner pocket that could be used for storing some loose paper, photos, or sticker sheets.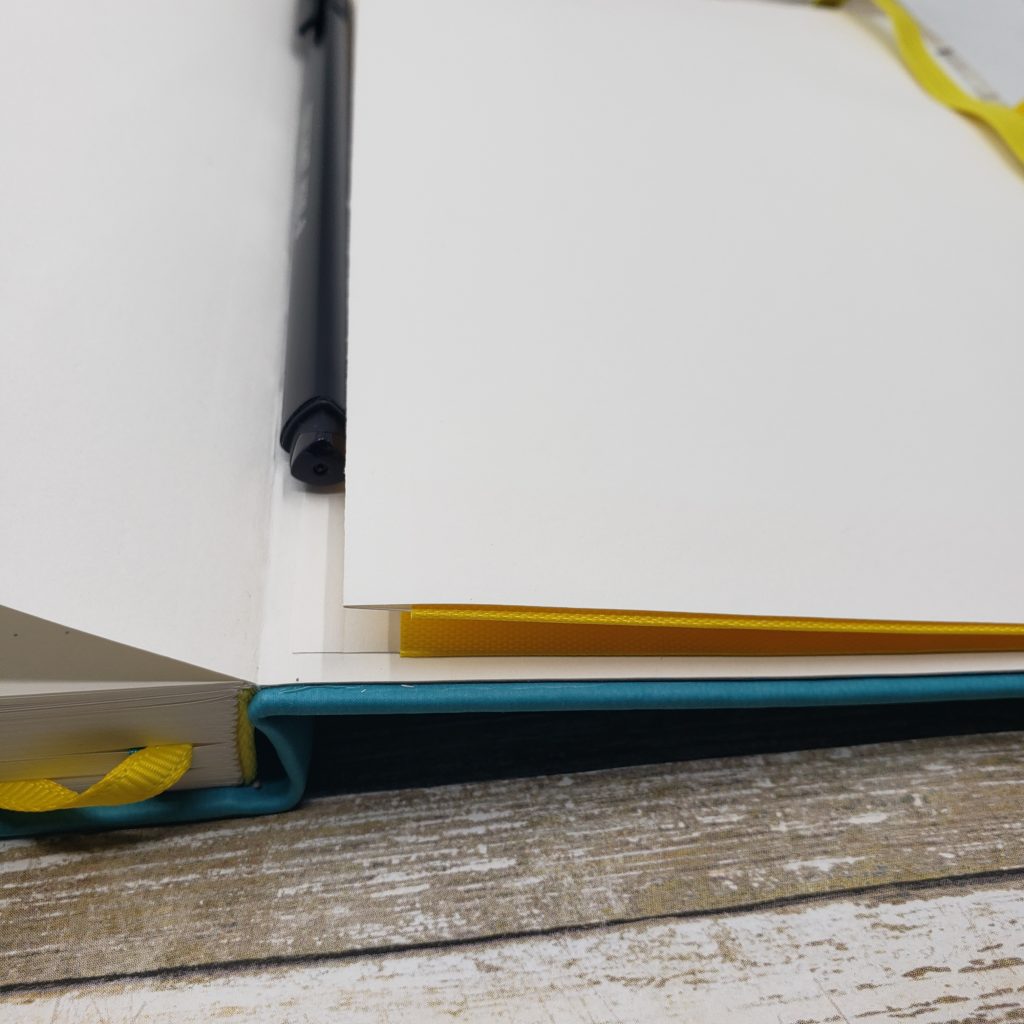 My Thoughts
So far I am impressed with the Scribbles That Matter Bullet Journal. I know I haven't actually used it yet but my initial thoughts are that it is pretty good. The paper is nice and smooth and I really like the way the cover feels. I can't wait to start using it.
This journal will be mainly used for keeping track of various items, lists, doodles and maybe monthly overviews. I will be posting some of my pages on this blog so stay tuned.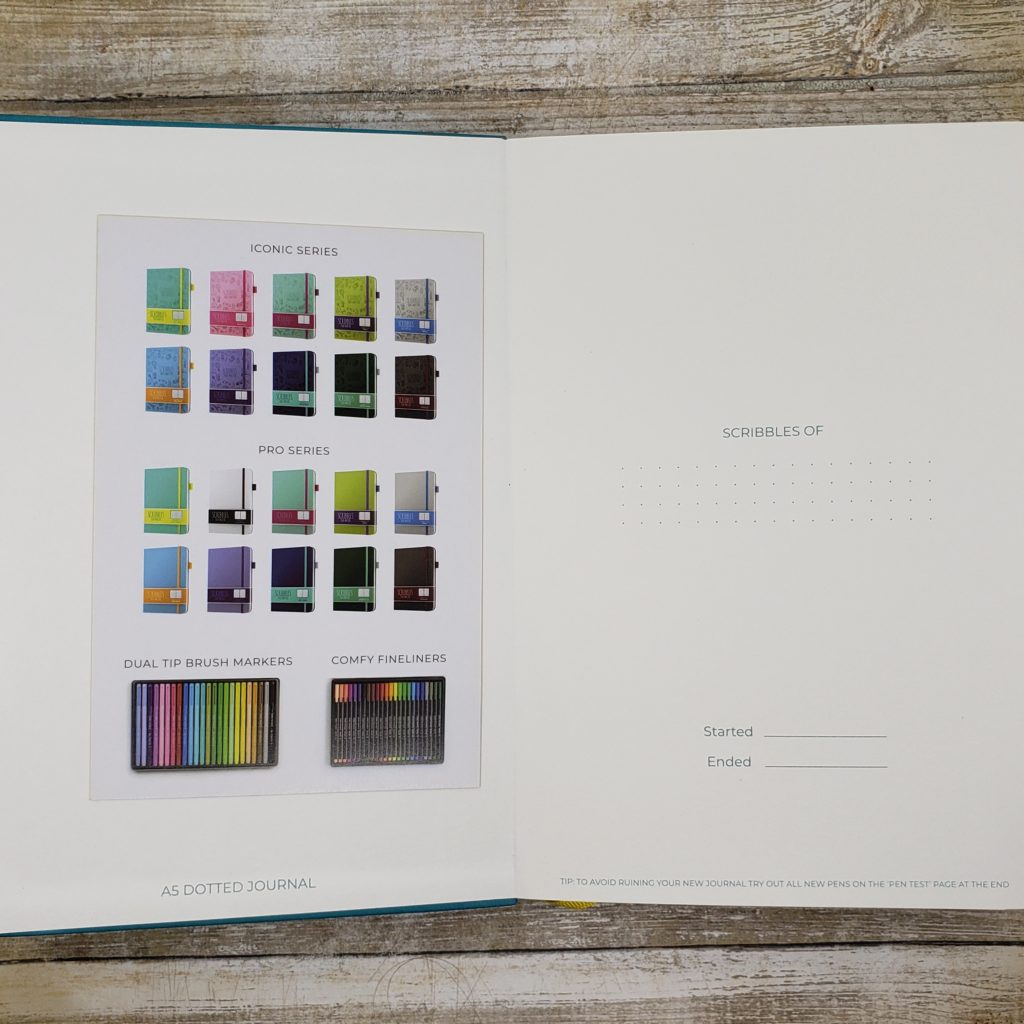 I hope you liked my little review. Please let me know if you have any questions. Thanks so much!
Please subscribe if you like to be notified when new posts are published.