Printable Habit Tracker Stickers for your Planner
Here is another free printable for you. These free printable habit tracker stickers are great to keep track of things you want to remember for the week in your planner.
I like using the sidebar for my trackers. The picture below will give you an idea of how they will look in your planner. Here I used the trackers to keep track of my vitamins and supplements. I checked off each one every day to make sure I didn't forget taking them. In case you were wondering, a blood test at the doctor's office showed that I was low on B12 and Iron. I took the extra Iron and B12 supplements daily for about a month or two and then just continued with the regular vitamins. Everything's good now 🙂
Anyways, habit trackers can be used for pretty much anything. Here are some good examples to use habit trackers for:
Vitamins/ Supplements
Medication
Water Intake
Exercise
No spend
AM / PM Routine
Full Sleep
Chores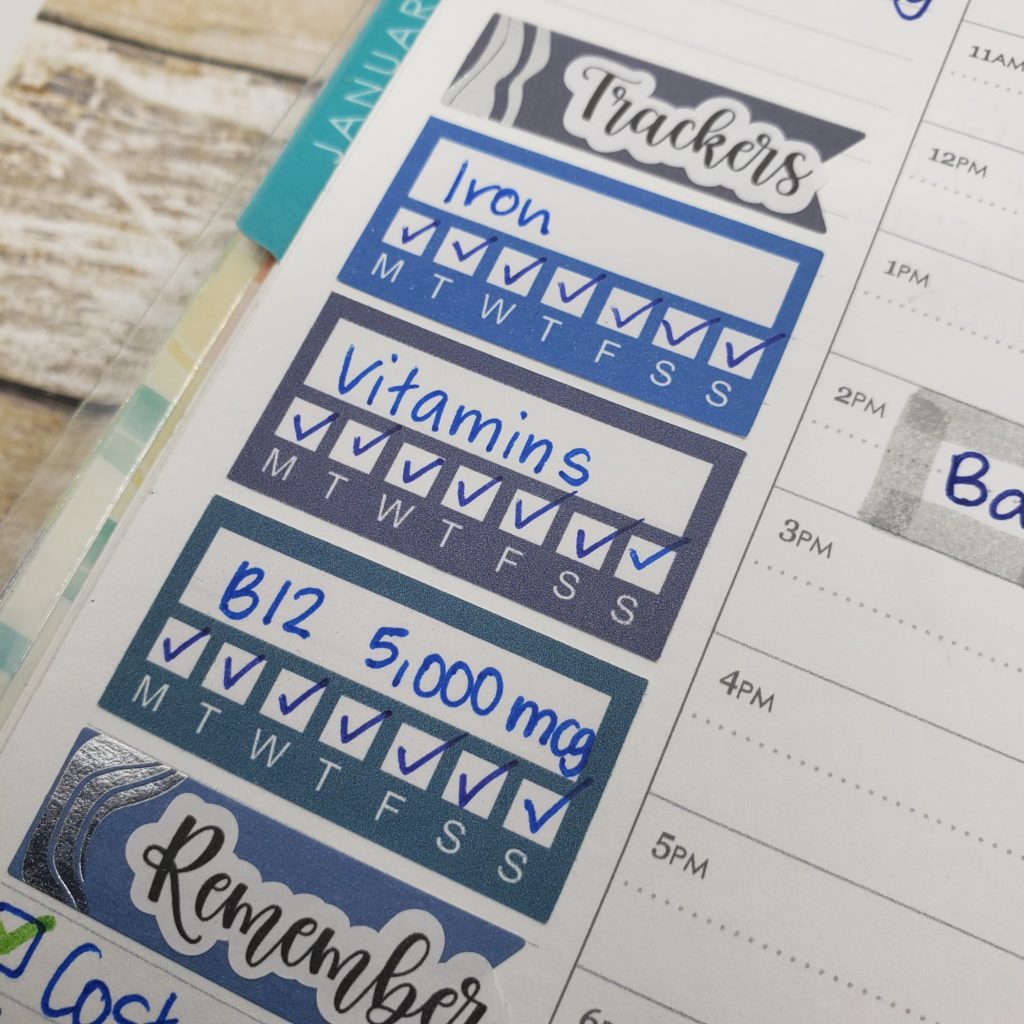 Habit Tracker Stickers
There are 44 habit trackers on the printable. They come in multiple colors with two stickers of each color and the size of each tracker is W 1.5″ x H 0.75″ (W 3.81 cm x H 1.90 cm).
The planner that I am using in the picture is the Erin Condren Life Planner in the hourly format. The printable stickers will fit nicely in the sidebar. Other popular planners have similar layouts and should also work well. If you are not sure, you can double-check with a ruler using the dimensions above.
If you are using a planner that is smaller than the Erin Condren planner and the stickers are too large, you can adjust the printable by scaling it down. This can be done in the print settings.
If you are interested in purchasing the same Planner and are new to Erin Condren, you can use my affiliate link to receive $10 off your first order. I will also receive $10 off my next order.
How to get the Habit Tracker printable
To get this printable please click on the download link below and follow these steps:
Download printable
Open file with PDF viewer such as Adobe Acrobat Reader
Print the file
The PDF is letter size (8.5″ x 11″).
*** This post contains affiliate links. By purchasing an item through an affiliate link, I earn a small commission at no extra cost to you. ***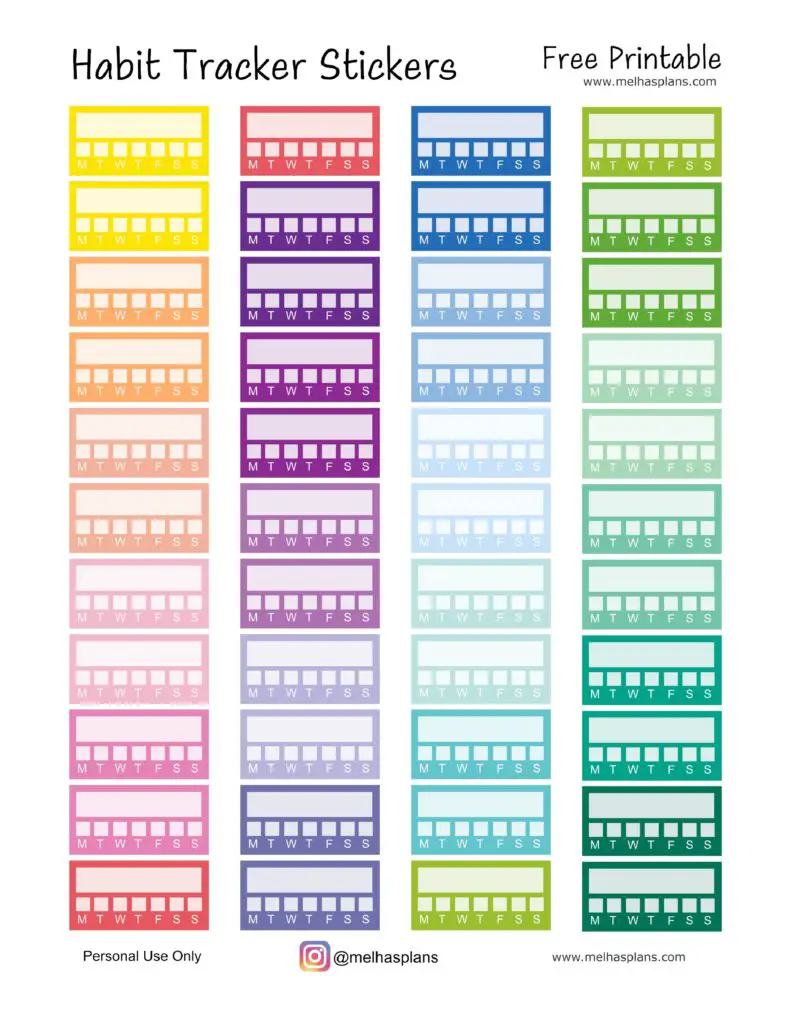 What you need:
Optional:
Instructions:
Download file below
Open file with PDF reader
Print file on sticker paper
Cut stickers with scissors
Decorate your planner
The printable is a PDF file that can be opened with Adobe Acrobat Reader or any other PDF reader. Please make sure they are printed at actual size (100% scale) and the portrait layout is selected. It is recommended to print on the highest quality setting.
Depending on printer and monitor settings, the colors may vary slightly.
The stickers are for personal use ONLY. Please do not share the file.
Download the Free Habit Tracker Stickers here
Show me your planner pages and tag me on Instagram @melhasplans or pin these stickers to your Pinterest boards!
Thanks so much, and I hope you like the planner stickers!
Please let me know if you have any questions.